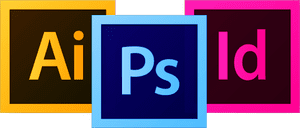 Graphic Design Master Diploma
Over 400 Online Lessons
This 41-Hour Training Covers Adobe's Most Important Graphic Design Tools to Help You Fast-Track a Creative Career
Get the Adobe Skills to Land Your Dream Graphic Design Gig
The Online Graphic Design Master Diploma
Online, mentor-guided bootcamp, designed to get you hired.
The Online Graphic Design Master Diploma
Online. Anytime. Anywhere. Any Device.
Study wherever suits you and have more freedom and flexibility
60 Modules
Watch anytime, anywhere, from any device. Pick up where you left off as the learning portal saves your progress

Projects to Complete
You get lifetime access to Videos, Practice Files, Templates and Project work
Online Assessments
Online assessments with each module that can be taken multiple times

Mentor Support
1 year of support from your mentor. They're there to help you through challenging topics
Courses included in your Diploma
Go From Beginner to Expert in the World's Leading Photo Editing Software
Adobe Photoshop is the gold standard for creating and editing images. This course covers all aspects of the design process in Photoshop from importing images right through to final production considerations. You'll gain a fast, practical, in-depth knowledge of Photoshop and the design skills required to produce finished, professional images for publication.
Learn How to Design Magazines, Brochures, & More in Adobe InDesign
Adobe InDesign is intended to complement Illustrator and Photoshop to make the development of composite documents and manuals easier. In this project-based course, you'll learn how to design simple fliers and newsletters while incorporating graphics created in Photoshop and Illustrator into different document types.
Create Stunning Designs, Graphics, Pictures, & Icons with Illustrator
This course is designed to lead you through the design process in Adobe Illustrator. You'll learn a variety of ways to produce artwork and understand the issues involved with professional graphic design. By the end of the course, you'll be fully capable of creating special effects suitable for conventional printing as well as for electronic publishing.
You can complete the course in a 12-week period if you devote yourself to it full-time
Skills You Can Add To Your Resume
Work with color for print production formats
Import & manipulate images in different formats
Be able to format files to work with many DTP applications

Know how to create special effects with color & transparency

Create templates for pages to improve productivity

Use templates & styles to speed up creating documents

Use built-in color management to get colors right the first time

Effectively use Adobe's filters & tools, layers & masks

Use paths, nodes & curves and flow text into any shape
Internationally recognized accreditation
Who should get Certified as a Graphic Design Master
Graphic designers create visual concepts to communicate ideas that inspire, inform, and captivate consumers. They develop the overall layout and production design for various applications such as advertisements, brochures, magazines, and corporate reports.
They organize creative teams to make the hard work of producing campaigns look awesome. Creative Director requires proficiency in Adobe, knowledge of the creative vision to develop the right look and feel, and exceptional communication and management skills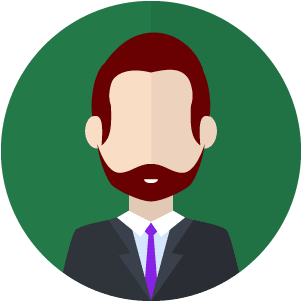 A front–end developer links together the world of design and technology, packaging up the utility of the back end in an inviting way for users to interact with. They take website design files and convert them into HTML, JavaScript (JS) and/or CSS code.
A Digital Marketer creates engaging written, graphic, and video content while staying up-to-date on latest marketing technologies and social media. They often use Adobe to Manage and maintain the organisation's website.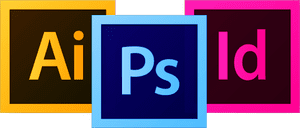 Time Management
You can complete the course in a 12-week period if you devote yourself to it full-time. If you are in a job currently or just want to take your time, you have up to 1 Year to complete the course – it's up to you. The course is flexible and you can study where and when you like.
Online
Get 1 Year Access to All the Adobe Online Courses and Assessments
Online PLUS Mentor Support
Get Mentor Support for 1 Year and Lifetime Access to All Courses
Limited Places
For the Mentor-led version, we only accept a limited number of Professionals at a time to ensure you get the outcomes you want
Next Program Dates
Graphic Design Master Diploma's start every 2 weeks, so don't worry if the next few are full, we'll discuss dates with you
15 Minutes
Complete the Application Form and schedule your 15 Minute Consultation Call
Adobe software is NOT included in this offer and must be purchased separately
If you are keen to get started and want to secure your place, you can choose your Diploma and payment plan using the button below.
Frequently Asked Questions
What makes the Master Diploma unique?
It's so much more than a traditional online course because you get your own personal Graphic Design Mentor.
Your mentor will help you through the modules, answering any questions you have, all to make sure that you pass the program and are awarded the Graphic Design Master Diploma Certification.
I works like this:
You get unlimited access to every video. The videos take you step-by-step through the topics in a logical manner.
At the end of each module there's an assessment, so you can check your skills in the topic.
You can take the assessment as many times as you like.
Each module contains Practice Files, so you work along with our  expert.
What makes eLearnPhotoshop unique?
There are some great online learning resources out there, and some not so great ones.
Our program is delivered by our Graphic Design experts – who have been teaching people Adobe for over 25 years.
Because we teach it every day in the classroom, we know when a topic gets tricky, so our experts take a bit more time to walk you through it.
You'll find we are answering your questions, before you've had time to ask them.
Many providers script and get a voice-over artist or someone in a far flung place to read it. This means your experience is diluted and robotic.
Our learning isn't ready from a script – it's given to you by the same people who deliver it in the classroom every day – the same experts who have trained people in Adobe for over 25 years.
How do I receive my Graphic Design Master Diploma Certificate?
When you have completed all courses and assessments, you can download the Graphic Design Master project. You then work through the project and when you've finished, simply ZIP the file and email it to our exam marking board.
Our Master Trainer will then mark your project. Your mark will be emailed to you, along with your Certificate.
If you email us your postal address, we will also post your Graphic Design Master Certification to you.
How soon do I get access to the Courses?
Instantly!
When you purchase the Graphic Design Master Diploma, you'll be provided with a learning account.
This email and password are your key to access your content.
That's it you're in.